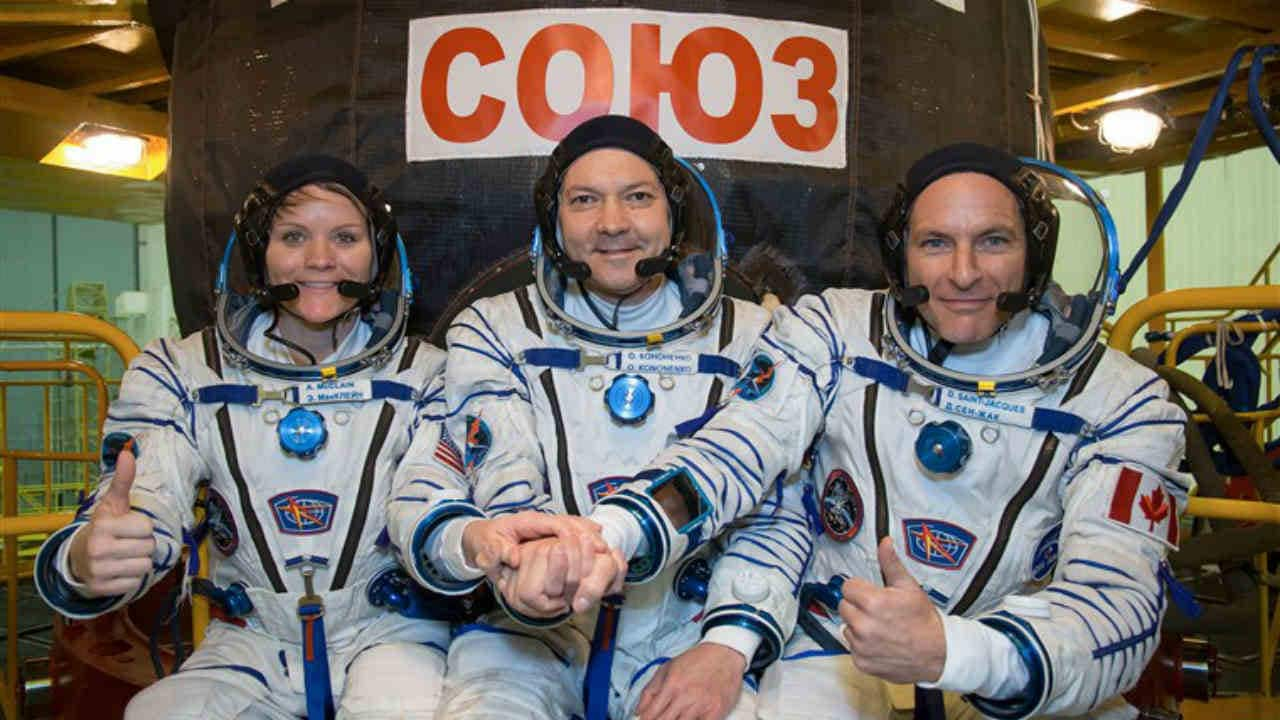 Indo-Asia News Service
Dec 02, 2018 12:04 PM IST
Three space travelers, including two astronauts in their first flight, are planning to launch to International Space Station (ISS) on December 3 for a six-and-a-half-month mission, NASA said.
The launch comes less than two months after the impulse of a failure forced to Spacecraft Soyuz carrying Russian cosmic Alexey Ovchinin and American astronaut Nick Hagon to make a crash landing.
The incident has become the first failure of a manned space launch in modern Russian history.
The three new space travelers, NASA's Anne McClain, David Saint-Jacquesof, the Canadian Space Agency and Oleg Kononenko from Russian space agency Roscosmos – are preparing to launch the Soyuz MS 11 spacecraft at 5.31 p.m. from the Baikonur space in Kazakhstan.
After a six-hour trip by making four orbits of the Earth, the crew will dock the Soyuz to the station's Poisk module to start his mission on the orbit's laboratory.
It will be the first flight for both McClain and Saint-Jacques and the fourth for Kononenko.
Less than two hours after the boarding, rags will be opened between the Soyuz and the station, and the current crew, Expedition 57 Commander Alexander Gerst of ESA (European Space Agency), NASA Flight Engineer Serena Single Chancellor and Roscosmos Flight Engineer Sergey Prokopyev, who was in orbit since June, greet them.
Kononenko, McClain and Saint-Jacques will officially become the 58th expedition expedition when Gerst, One Chancellor and Prokopjev leave the station for a home on December 20.