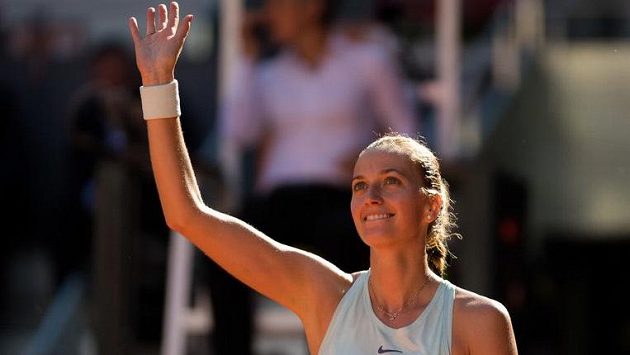 [ad_1]
Petra Kvitova made her fans happy. A Czecha star on social media posted a photo of her training for the Cincinnati tournament next week. "It's been a long time since I last shared a tennis picture," World Six wrote for the picture.
Shortly before the French Open, Petra Kvitova injured her left hand. Due to the torn muscle in her forearm, she had to sign out of the famous grand slam and went back to the courts at Wimbledon. There his double winner came to the final, where after a great fight she left with home player Johanna Konta, but then had to heal again.
As a result, she missed the Toronto tournament this week. But the next one in Cincinnati next week is not to be missed. On social media, she is now boasting about how she is training this event with a bandaged hand. "It's been a long time since I last shared a tennis picture," Kvitova wrote.
"It's great to meet you again, Cincinnati," added the sixth world player, who made it to the semifinals last year. This season 19-year-old Kvitova started off fantastically. Just at the beginning of the year she dominated the Sydney tournament and then played the Australian Open final. But Naomi Osaka was beyond her strength.
Kvitova made it to the final at the Dubai tournament, and as the first female tennis team to win her second title this year, defeating Estonian Anett Kontaveit in the final at Stuttgart. Prior to the French Open, she played tournaments in Madrid and Rome. So maybe her hand will fit and Kvitova will be able to finish the season.
[ad_2]
Source link