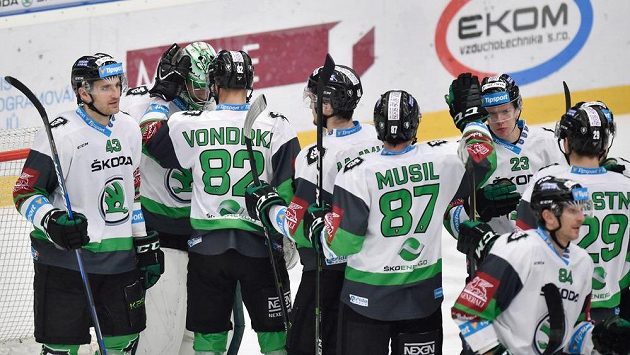 While at home Dynamo had three losses in a row before the game, Boleslav enjoyed the same series of victories. On the ice, however, there was no difference in the game, both teams were finally on a solid defensive and the effort to attack lingered on her.
Although the opening minutes showed it could be the opposite. He did not have to escape separately, on the other hand, he was canceled by Krošelj. Dynamo did not use 61 seconds of power five to three when only Treille decided to shoot. In the 12th minute they went after a name change and the exact shot of the knot on the stick to lead.
From then on, the actors would return. No one was on the offensive, and the goalkeepers easily climbed from the long shoot. Dynamo in the meantime without significant end missed another power and interesting moments brought until the end of the second term. In the lead role, Marosz, who first did not miss a single escape with a few inches, but did taste in the 39th minute when the Trunkins missile was offset.
Mladoboleslavians were very close to putting themselves one up after the third season, but the referee was unable to detect the visitors' keeper. Since then, the odds have returned significantly. Krošelj had to deal with the armed of Cardwell, on the other side Kacetl captured Skalický. In the 50th minute, however, the Pardubice goalkeeper did not reach Knotka from the side and the guests led.
Dynamo could have compared the power and opportunity of Perret, but he did not use one of the options. The victory of Mlada Boleslav did not eliminate the home game without the goalie, during which Hrabal from the good position took over.
Hockey 20:
HC Dynamo Pardubice – BK Lada Boleslav 1: 2 (0: 1, 1: 0, 0: 1)
Gaps and recordings: 39. Marush (Rolank, Truncz, Jenskei) – T. Knutk (Kozl, Dalapa), 50. Knutec (from the University of Chicago, Shostany). Judge: Kika, Rebak-Lederer, Genger. Exclusion: 1: 5. Usage: 1: 0. Viewers: 7160.
Pardubice: Kacetl – Trončinský, Netherlands, Cardwell, Wishart, Dúrvuk, Hrabal, Salwa – Vondráček, Maroš, Skokan, Bubela, S. Treille – P. Skkora, Dušek, Perret – Mandát, Poulíček, Kusý. Coaches: Coppriva, Mark and Yankee.
Malada Boleslav: Krošelj – Kotvanj, Dlapa, Němeček, Pláněk, Bernad, Kurka – Orsava, Skalický, Vondrka – M. Látal, P. Musil, Pacovský – M. Procházka, T. Knotek, Šastastný – Kousal, Neiman, L Pabiška. Coaches: Bern, Rolick and Petra