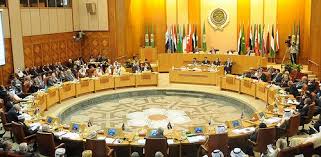 [ad_1]
A


Posted in:
Tuesday, July 30, 2019 – 2:44 pm
| Last Updated:
Tuesday, July 30, 2019 – 2:44 pm

The second meeting of the Trade Facilitation Committee in the framework of the Greater Arab Free Trade Area, chaired by the representative of the Kingdom of Bahrain, and the participation of representatives of trade and industry ministers in the Arab countries, began at the headquarters of the League of Arab States.
The Director of the Department of Economic Integration at the League of Arab States, Dr Bahjat Abu-Nasr, said that the meeting would discuss, within three days, a number of issues related to trade facilitation, including discussion of the first draft. of the legal annex on trade facilitation within the framework of the Free Trade Zone.
In a press statement on the sidelines of the meeting, Abul-Nasr said that the committee had set up this legal annex on trade facilitation within the framework of the free trade area, adding that the issue of trade facilitation had entered the WTO since its founding in 1994. 2002. This agreement was drafted more than once, noting that all regional groupings have a trade facilitation annex, but Arab countries that are members of the Arab Free Trade Area have not had this trade facilitation annex.
He explained that the purpose of the FTA was to facilitate trade, and therefore member countries needed to prepare a special annex to facilitate trade in the FTA.
Trade facilitation is one of the issues that has attracted attention in recent years, as it has the effect of lowering the costs of current transactions, which are the major obstacles to the trade movement, which are emerging in developing countries less able to bear the additional burden. .
The legal offer on trade facilitation contains a number of articles that reflect Arab countries' desire to strengthen economic cooperation and liberalize intra-Arab trade and expand it within the Arab region by accelerating the movement, release and disposal of goods, including transit goods, to achieve greater trade between the Arab countries.
The committee must send this annex to the Economic and Social Council in September to consider its adoption.
[ad_2]
Source link