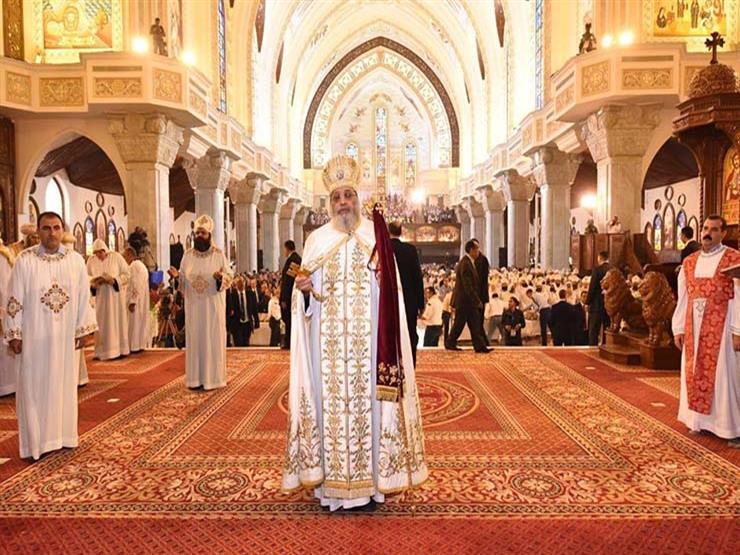 08:16


Sunday 18 November 2018

Books – Islam Guest:
Pope Athanasus II, the Pope of Alexandria and Patriarch of the Annunciation of St. Mark, opened on Sunday morning the mass of St. Mark's Cathedral in Abassia on the occasion of the 50th anniversary of the founding of the cathedral.
The cathedral opened its doors to worshipers and guests who participated in a mass of restoration work presented by the Coptic Orthodox Church on the cathedral, which opened in 1968.
The renovations include the Coptic symbols that spread throughout the cathedral, and a new altar in the Church of Anubis Ruiz, bearing the name of the late Pope Cyril VI.
A large number of bishops and bishops, as well as a large number of Copts, take part in Chanukah.
The cathedral was laid by the late President Gamal Abdel Nasser and Pope Cyril VI in July 1965, but was inaugurated in June 1968, in the presence of President Ghal Abdel Nasser and Ethiopian Emperor Haile Selassie.
According to the novel by the great writer Muhammad Hassanein Haikel, in his book "Autumn of Wrath," Pope Cyril VI was in the midst of President Gamal Abdel Nasser's candidacy for state participation in funding the project because there were not enough kopatist contributions: The second half is provided by contractors in the public sector who have taken over construction work.
More than 60 construction companies and 6,000 engineers, workers and technicians participated in the renovation of over 3 years.
The committee that oversaw the development work selected five artists who led five artistic groups to perform the iconic painting of the cathedral.
Source link