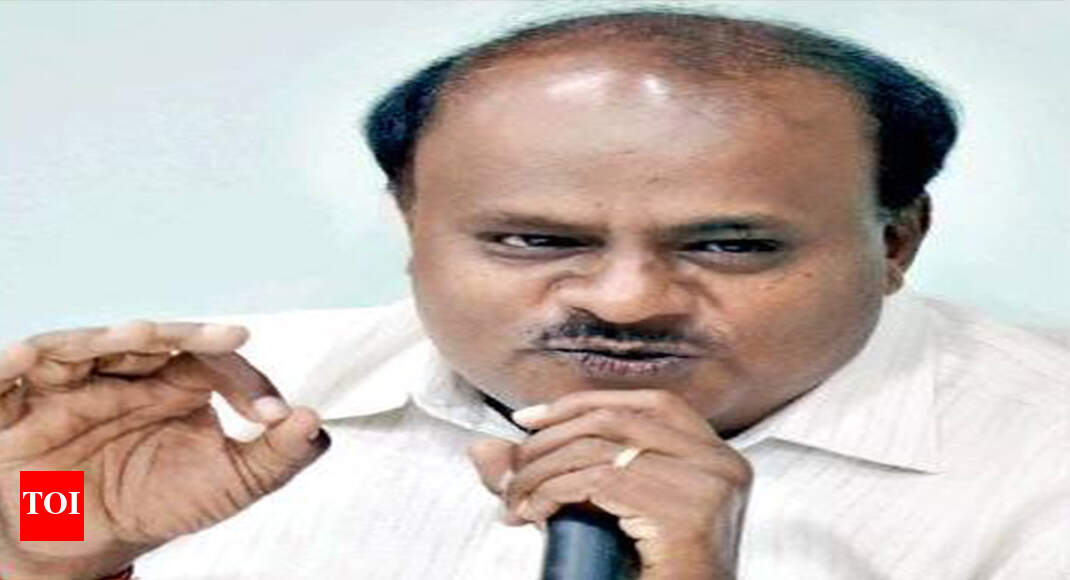 BANGALORE: Prime Minister Kumarswamy expressed great sorrow over his comments against peasant leader Yashri Gornawar on Monday, hours after the farmers marched towards Vidhana Sudha, bringing parts of Bengaluru to curb the 39 demands, including waiving all loans.
As announced a month ago, hundreds of farmers headed by President Karnataka Hasiru Sene KT Gangadhar arrived at the Bengaluru railway station on Monday morning to impose a blockade on the assembly. But they stopped at the Freedom Park, where they became a protest place.

The ferment threw the traffic from the equipment at Gandiningar, Liberty Park and the surrounding areas, giving disturbing time to rush hour passengers. The farmers canceled the protest only after the HDK government had been promised that a meeting would be held within 15 days to discuss all their demands.
The five-hour confrontation was almost over when, at a hastily held press conference in the evening, CM offered remorse for the peasant leader Jasheri, based on Balgavi. "My words during the premiere speech on Friday night were taken out of context and blown out of proportion, I did not mean to offend anybody's feelings, I'm sorry, if my remark hurt her feelings and retreated," said Kumarwamy.
CM said this in response to Gornaber, who led the fermentation over sugarcane prices and called it "Nalac C.M. (Good for nothing). "Where did she sleep for four years when Sugar did not pay farmers' dues," he asked.
CM continued to defend his decision to accept Gornower and was arrested for her comments. Kumarswamy said he was also hurt, but asked the police to stop Jashri because he had replaced the head of state. He also regretted calling for sugar cane "gondolas" stain on the agricultural community.
Source link