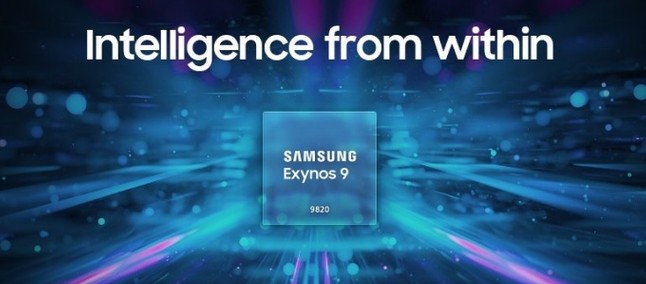 7nm processors are already a reality. The race for chips of less than 10 nanometers is going on, and companies like Apple and Huawei already have their representatives, being Aion Bionic and HiSilicon Kirin 980, respectively. Now Samsung is in a battle with its new chipsets, the Exynos 9820. Although it is slightly larger than the competition, on the other hand there is also a native artificial intelligence processing unit.
Samsung's latest processor includes a custom fourth-generation processor, plus a 2 Gbps Advanced Pro LTE modem and an improved neural processing system (NPU), which must handle machine learning and artificial intelligence separately, a little slack for the processor. It even allows for AI processing on the smartphone itself, without having to rely on an Internet connection to a remote server.
According to Samsung, Exynos 9820, manufactured at 8 nm, provides 20% high performance on single core testing, and a 15% increase in many cores performance. On the graphical side, South Korea will adopt the GIU Mali-G76, which the company claims to be 40% higher than the G-72, now the Galaxy S9 Plus and Galaxy Note 9, for example.
The giant's new chipset should support encoding and video decoding at 4K UHD at 150 frames per second, and still turns color in 10 bits. The design is that its mass production should start by the end of the year. As Exynos has traditionally embedded phones sold outside the US, the Exynos 9820 must be present at the upcoming Galaxy S10 that will be sold worldwide.
Source link