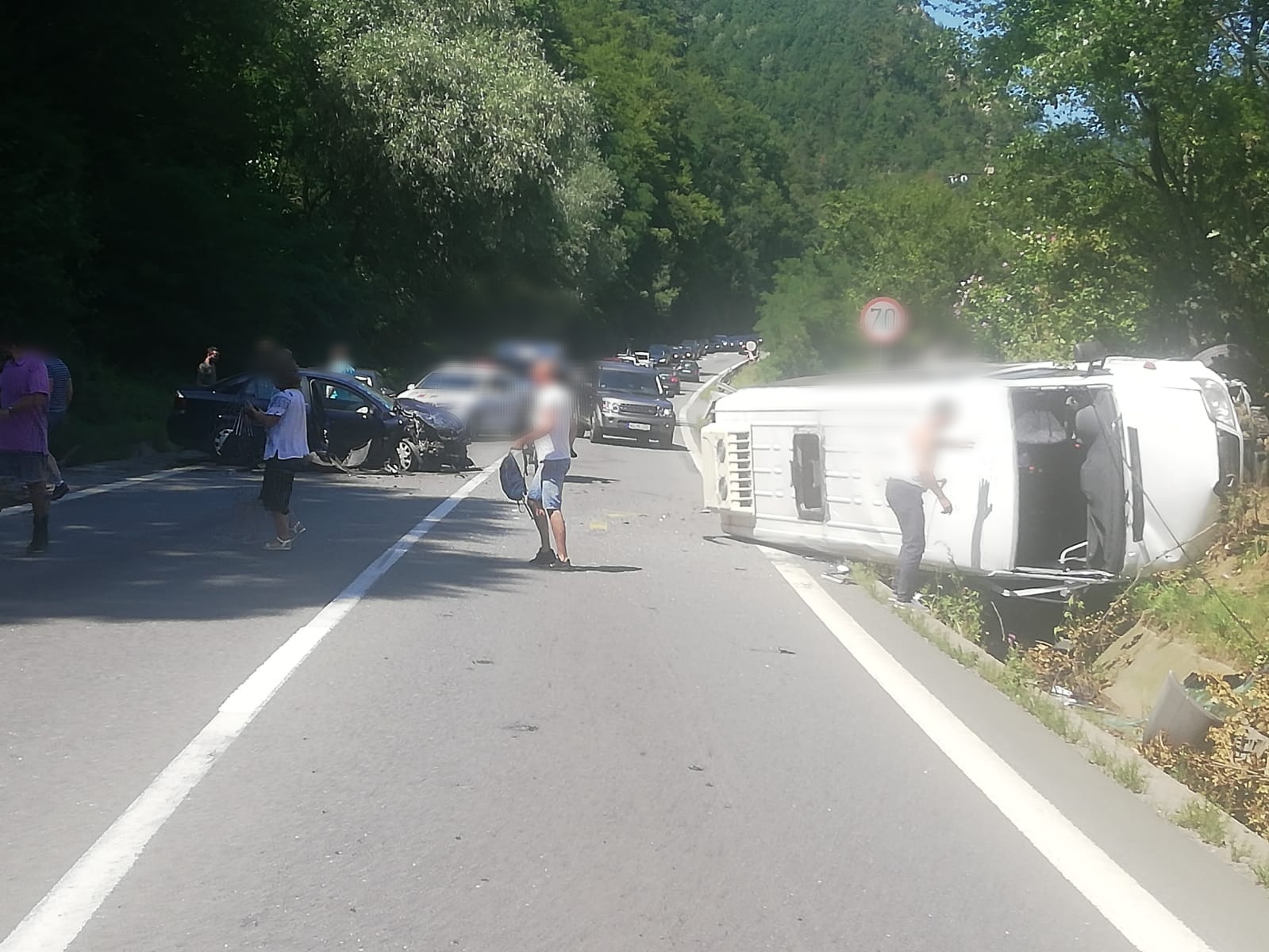 [ad_1]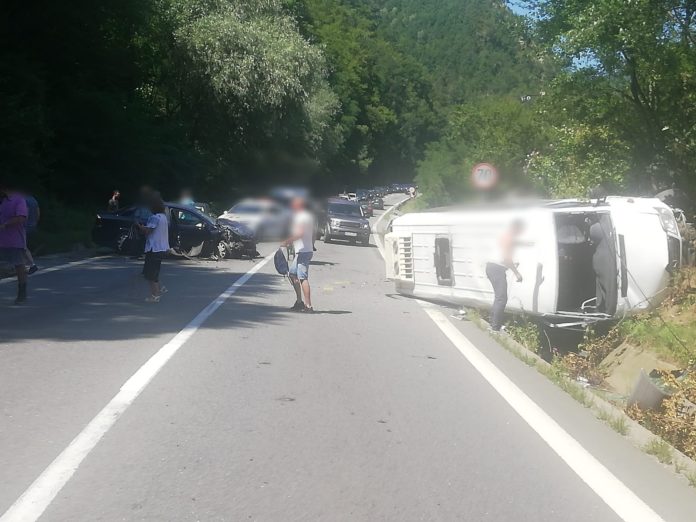 UPDATE: 21 people involved in the accident, 19 in the minibus (18 passengers + driver), 2 people in the car. There were 9 victims:
2 people in the car – removed from the car by traffic participants – have broken limbs,
7 people in the inverted minibus who experience various traumas (accuse abdominal pain, chest pain, back pain). All victims are aware, there are no minors among the victims.
The Red Interior Plan was activated in Vâlcea, after a minibus collided with a car.
A serious road accident happened recently on DN7 in Câineni, Râul Vadului, after a bus and car collided. Of the first information in the minibus were 18 people. They got out of the minibus, and in the car there was a person, according to IPJ Valcea.
In order to provide emergency medical assistance to all the victims involved in the accident, the Red Internal Plan was activated at the county level.
To manage the situation, 4 SMURD ambulances are operating, 7 SAJ ambulances, 1 special extinguishing unit with the discharge mode, 2 discharge crews, according to ISU Vâlcea.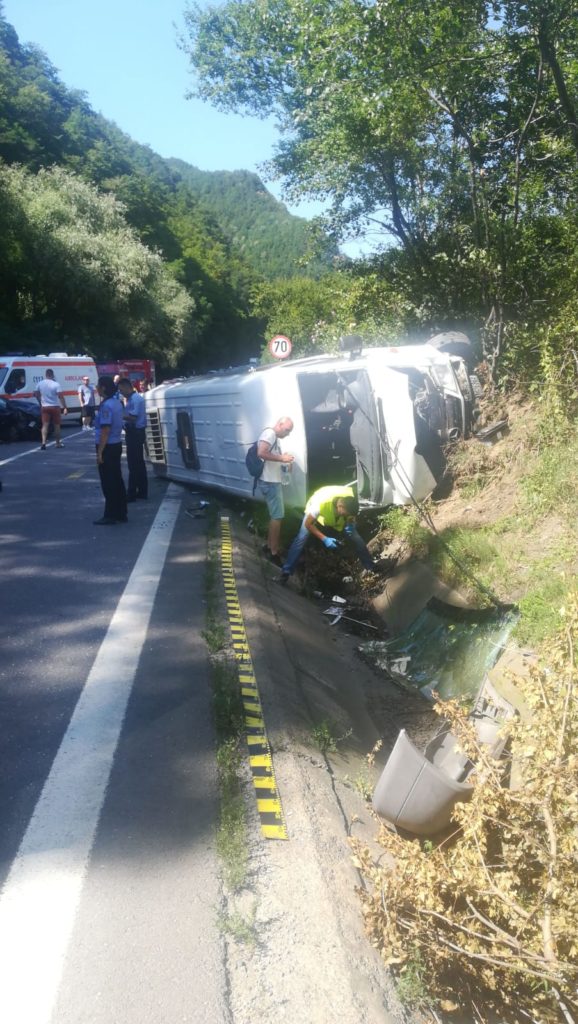 At the same time, two SAJ Sibiu ambulances, 2 SMURD ambulances and 1 special vehicle for transporting multiple victims of ISU Sibiu intervene to support the resources allocated to Vâlcea prefecture.
Circulation is blocked until the end of the on-site inspection. It appears that the driver of the car entered the counter and smashed the minibus. The drivers were tested with the ethyl tester and the result was negative. Craiova's SMURD helicopter will also travel to the stage. The landing will be the plateau of Baltic Verde
[ad_2]
Source link