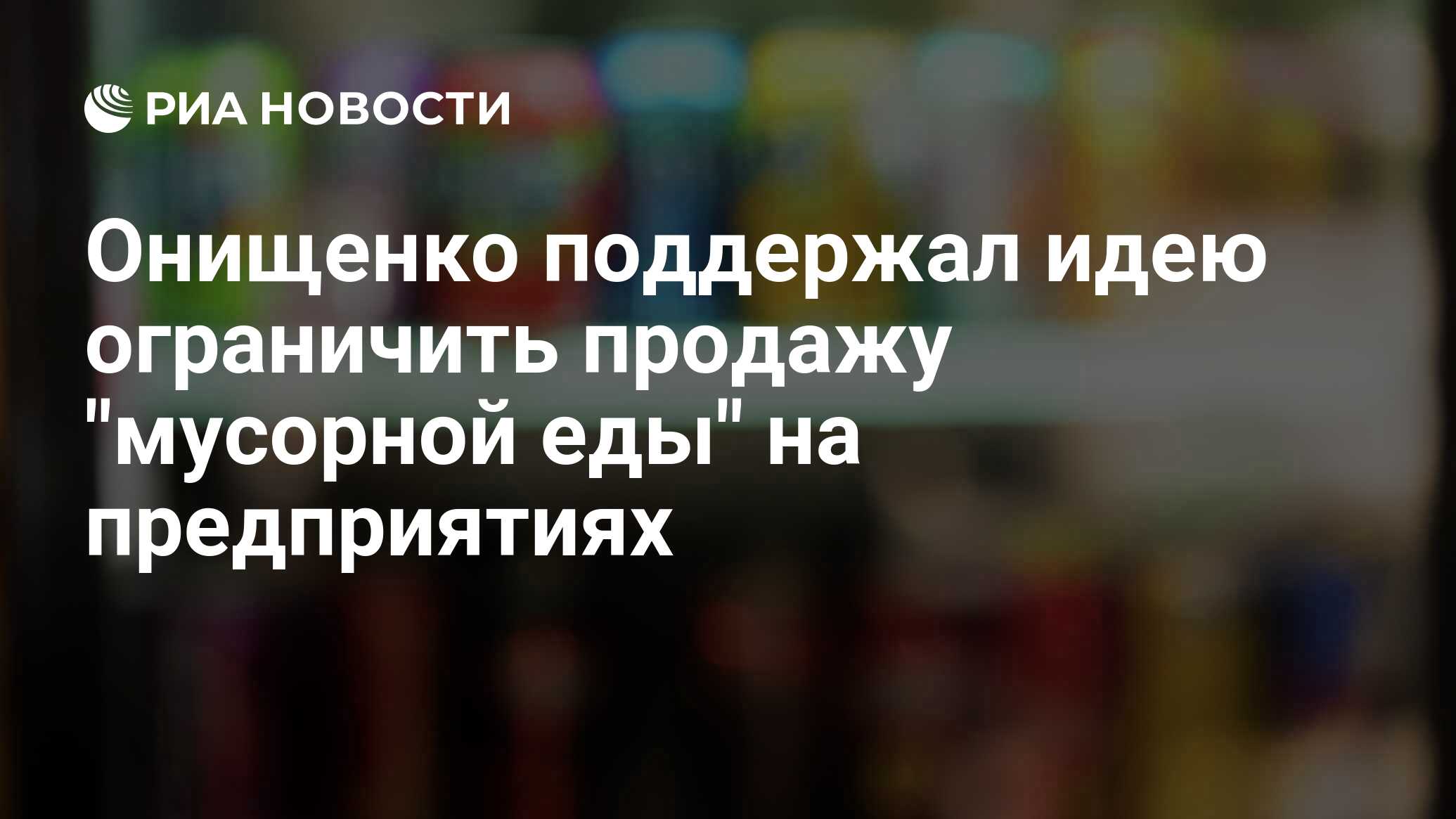 MOSCOW, August 17 – RIA News. The idea of ​​limiting the sale of chips and carbonated beverages to businesses is correct, the Ministry of Health needs to actively implement it, said Gennady Onishchenko, a former chief health officer of the Russian Federation, a doctor of medical sciences.
Earlier, the Ministry of Health proposed to introduce restrictive measures for the sale to employees at work of products with a high content in salt and sugar.
"Of course, this is the right direction, because chips and soda are junk food. That's right … Office. There are vending machines. Chips and sodas are just those packaged products, which are just the products on these machines. most convenient form for the employer. No problems: don't have a canteen, nothing. At the same time you can proudly classify yourself as those people who care about the health of their employees. Food is organized – go and buy, "Onishchenko told RIA Novosti.
He also believes that employers could influence the range of vendors, but would oppose such a decision.
At the same time, Onishchenko noted, there are also employers who buy various options for employees – from health insurance to visiting gyms, but their percentage is insignificant. Precisely in developing a corporate culture and health care for Russian workers "there is still something to be learned", he said.
"I think this (the proposal of the Ministry of Health) makes sense, and the Ministry of Health needs to be more difficult and more diverse, because it has all the rights to it. The president stands behind them with his message with care. so the right solution. It must be practiced persistently, "concluded Onishchenko.