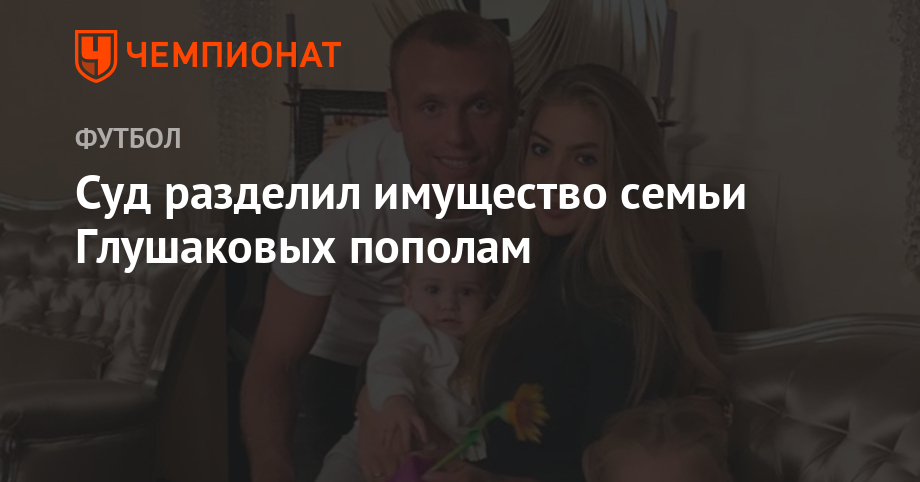 The court divided the Glushakov family's property in half
Daria Glushakova, former wife of Akhmat's midfielder Denis Glushakova, said that by a court ruling the family's property was split in half.
"The court split the property in half. But at the same time, the money he withdrew from the accounts was not taken into account. The court, which was my case, and another property, the court wrote to him. I did not contact my ex-husband and I did not contact him. wants to contact him. The trial is not over yet. We still have the Moscow City Court, and I will prove that he withdrew money and so on. The court decision is of course not satisfactory. This is not right. This is dishonest because of the sentence about premises and property, which was stated in the lawsuit, "said Glushakova.
Remember that Daria and Denis Glushakov accused each other of mutual betrayal. In early February, their divorce was formalized. The court ordered the footballer to pay a third of his income as a means to his former wife.
The Ministry of Internal Affairs refused to open a case against Glushakov for threats against his wife
Source link