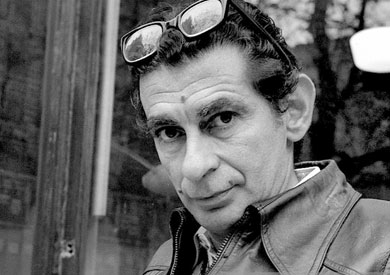 Mohamed Rizk


Posted in:
Saturday, January 26, 2019 – 9:21 p
| Last Updated:
Saturday, January 26, 2019 – 9:21 p

It passed 93 years of birth from one of the largest leaders of the Arab world, Youssef Chahine, who presented tens of films that immortalized his name in the history of Egyptian and Arab cinema, Shaheen knew his innovation in direction and creativity and outside from the ordinary, and perhaps this causes the dispute between him and Umm Kulthum.
During one of his television interviews on Egyptian television, Youssef Chahine spoke of his first encounter with the Eastern Planet Um Kulthum, after receiving Gamal Abdel Nasser's late president's Republican Medal, and asked him to release a new song for her.
Shaheen said during the rare meeting: "I was surprised one day that the whole country with a high turn, and talked with me Under Secretary of the Culture Ministry, saying (six Aaozak)."
Shaheen went to his own village and waited for more than 20 minutes.
Shaheen said she told him that she wanted to take a new song, saying "I chose you to make the new song".
The late director said: "I met her listening to a song (Touf and Chouf)," to answer her that she says (Deh any donkey), to return to the planet to the east, saying: "Crazy son … They are entitled to you Pine Marouche "surprised her cold" to Marouche very ".
He continued: "Awazani to make a song about a tree and factory, a song Mfihash imagination", and refused to photograph.
Finally, he proposed to work on the history of her life. Umm Kulthum admired the idea and told a lot about her life, from the countryside to the city and her struggle in the world of art and singing.